Finally! The much awaited Vintage inspired Retro Swimsuits for the Pin-up Girl Pinay is here! Relive the fashionable retro pin-up doll 50's fashion with our Retro swimsuits that are super cute and figure flattering! Our vintage inspired one piece maillot bathing suit features figure flattering ruched sides with built in foam padded cups. The sexy halter straps that ties at the neck, completes the vintage pin-up girl look!
I had fun doing this DIY photoshoot because even though I gained a bit of weight, these swimsuits made me look slimmer! (... and also I was able to get all dolled up and use my Retro accessories).
What I really love about Lucky Doll's Retro swimsuits is that it is sexy and glam without baring too much skin. I was honestly amazed how these photosets turned out. I do hope you get to enjoy these wonderful pieces on your next beach trip!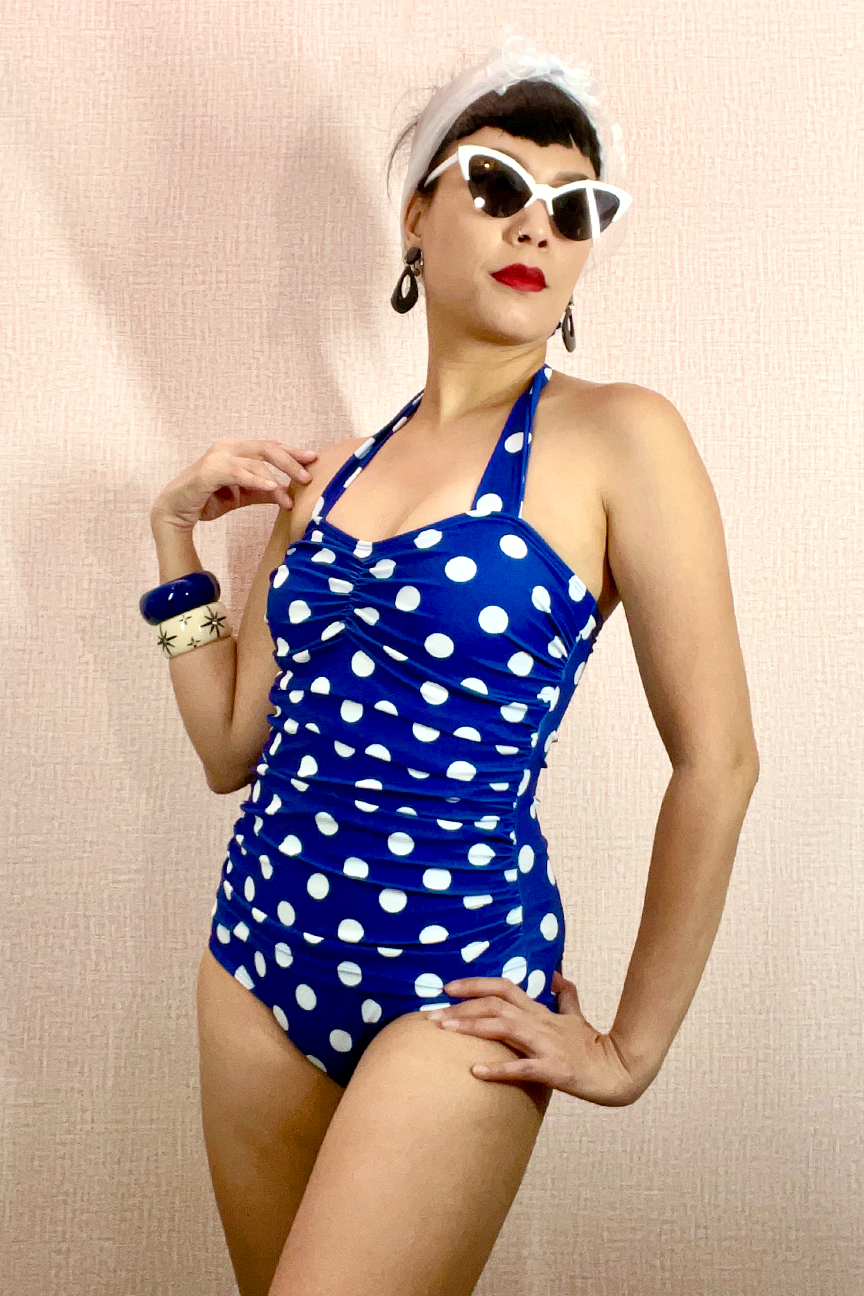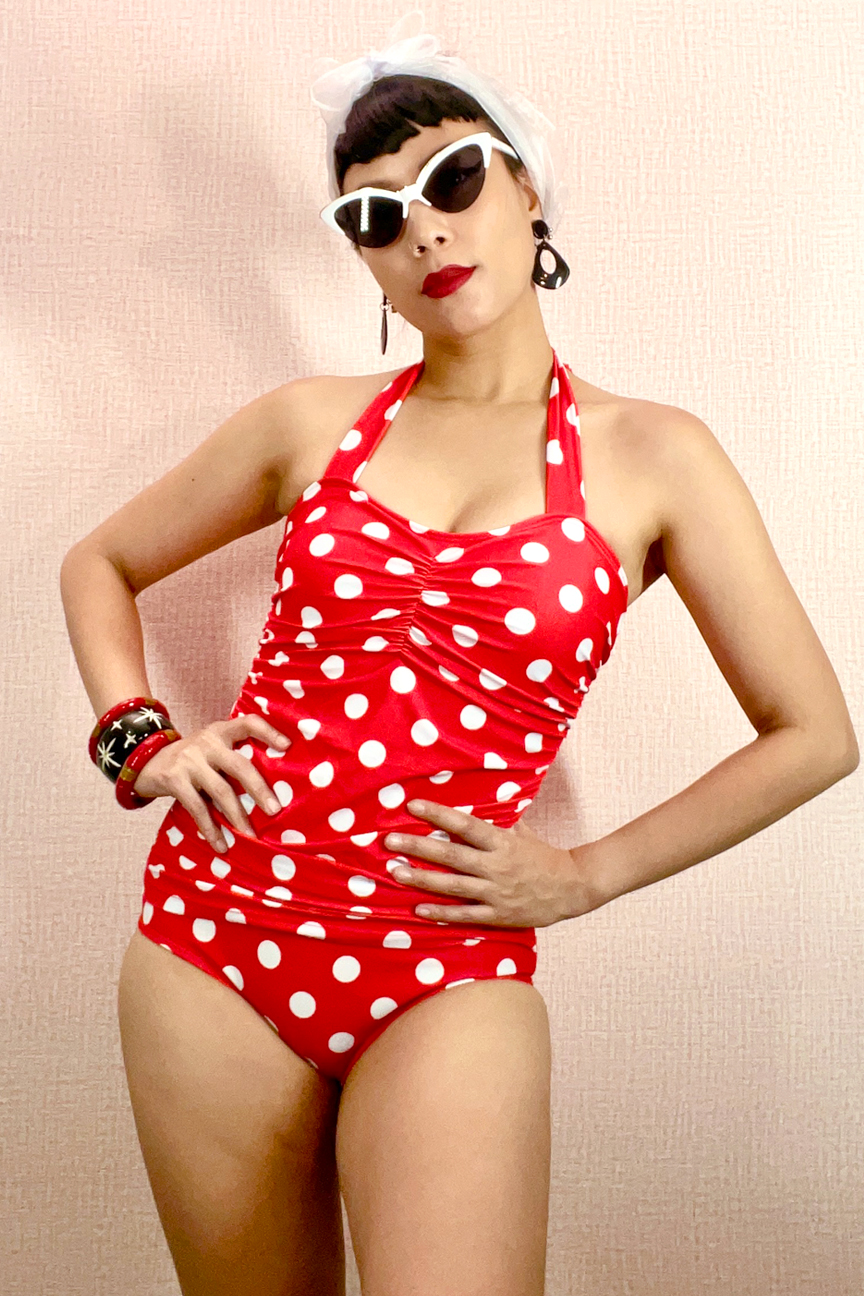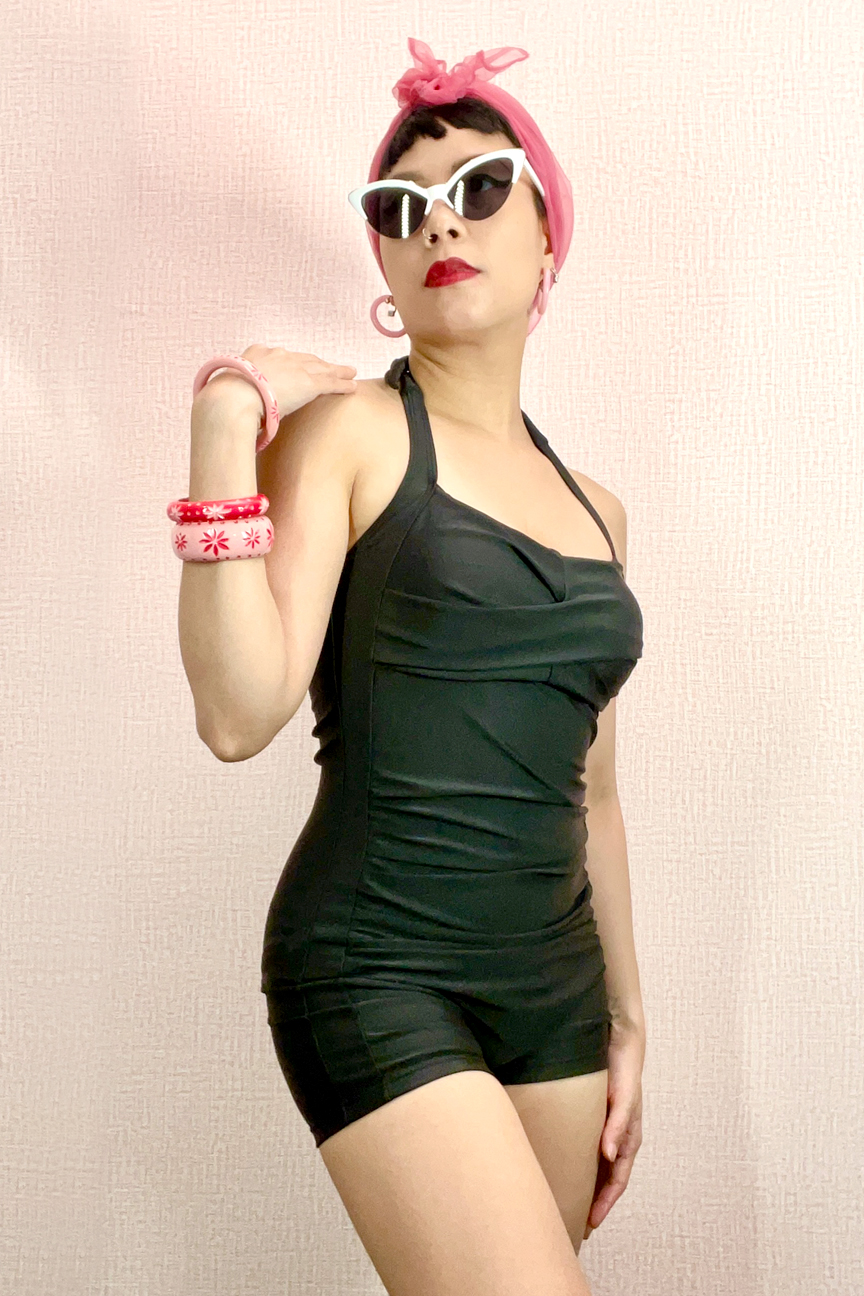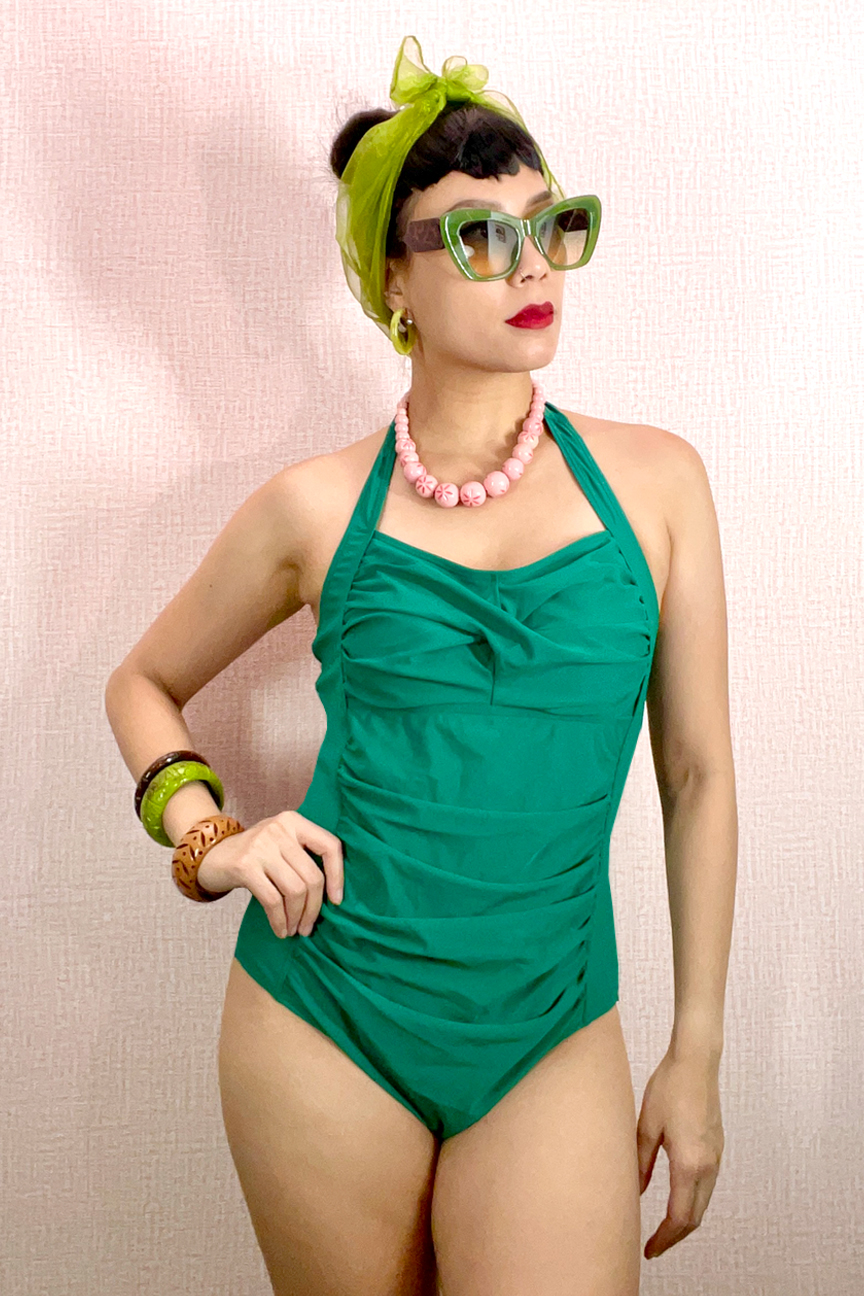 The Sylvie Sarong Style Wrap Cover-up Dress is just what you need to complete you Summer Beach outfit! This swimsuit cover up dress is functional and versatile! Easy to wear and unbelievably figure flattering, this wrap's quick drying Nylon swim fabric drapes well and hugs your curves in all the right places!